Lean Learning Workshops
We tightly couple learning with action in the most inspiring and immediately usable ways either in-person or virtually using real project problems as much as possible.
Certified Small and Minority Owned Business in the State of California
We tailor training and coaching to your needs. This list summarizes commonly conducted sessions that can be conducted as stand-alone learning or combined into half day up to multi-day lean 'bootcamps'.
Lean Basics
Basics of Lean 1: Value, Waste, and Introduction to Flow
Includes

: Discussion around the ideas of Value, the 8 Wastes, Project Flow and performing an in room waste walk.
Output

: Increased understanding of project inefficiencies and a targeted list to spur everyday improvements.
Basics of Lean 2: Project Waste Walk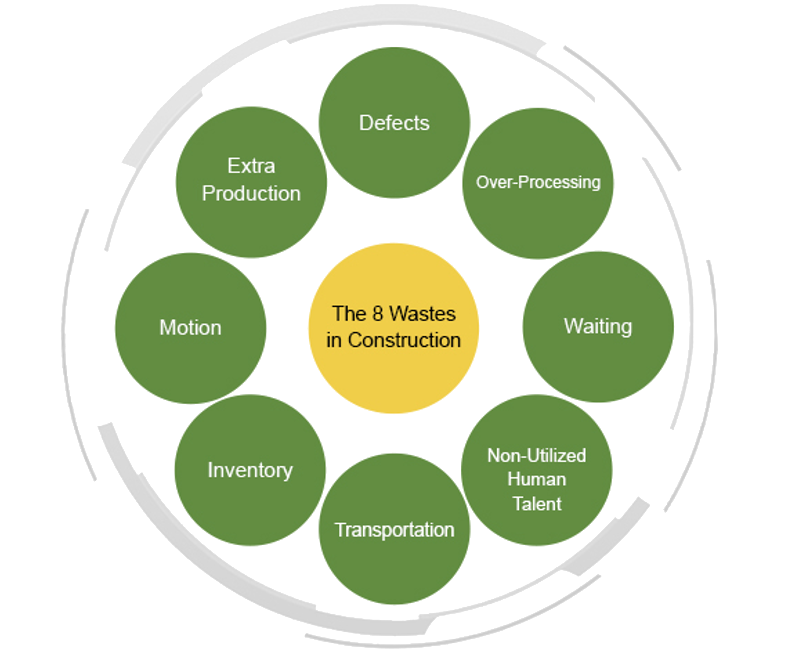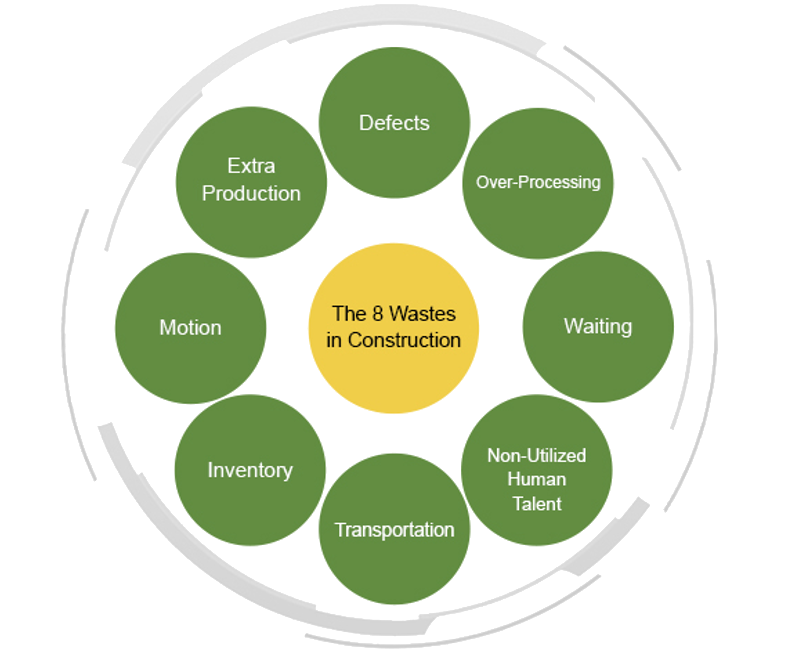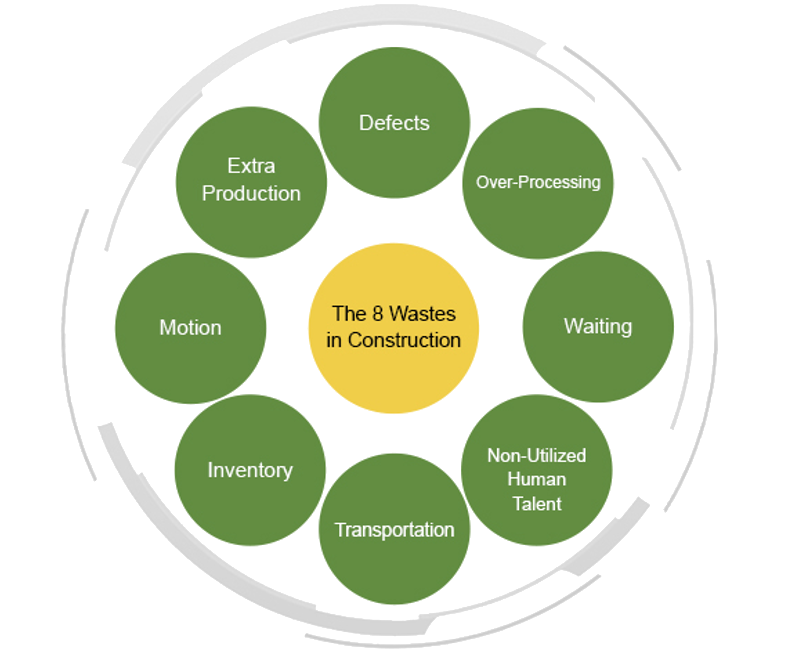 Includes

: Performing a waste walk out on the actual project site teaching the team to better spot waste.
Output

: Deeper understanding of waste out where the work is being with a list of improvements to remove waste on the job site.
Last Planner System® (Build This Room)
Includes

: Hands on experience with pull planning and the LPS through role playing of different skilled trades.
Output

: Completed mock pull plan and group understanding of their roles in the LPS and how to lead a collaborative planning session.
Basics of Lean 3: 5S, Small Batching and creating a Continuous Improvement Culture
Includes

: 5S simulation and explanation, along with discussions about: what small batching really means, how the Production Laws increase flow, and the building blocks of a C.I. culture.
Output

: Identified areas where 5S can be applied, where small batching makes sense and where to remove bottle necks on the project to increase flow as well as make improvements.
Lean Culture, Problem Solving, & Decision Making
A3 Problem Solving and Decision Making
Includes

: Introduction to the A3 process in its various potential forms. Combines well with Root Cause Analysis, CBA and Fast-Track Problem Solving.
Output

: A3 documents that capture real project issues or decisions.
Root Cause Analysis
Includes

: Small teams choosing real issues to analyze, gaining deep understanding of complex issues and revealing improvements that last. Combines well with A3 Problem Solving.
Output

: RCA understanding and completed Root Cause Analyses with Countermeasures.
Choosing by AdvantagesTM
Includes

: Small pairs or teams choosing real decisions to analyze using this structured decision making process. Combines well with A3 Problem Solving.
Output

: One completed decision analysis using the CBA framework, with how to incorporate into an A3s.
Fast Track Problem Solving (Facts, Ideal State, Action Items)
Includes

: Letting small groups working to improve actual project issues, risks, or opportunities.
Output

: Appreciation for collaborative problem solving with Action Items.
Process Mapping 1 – Current State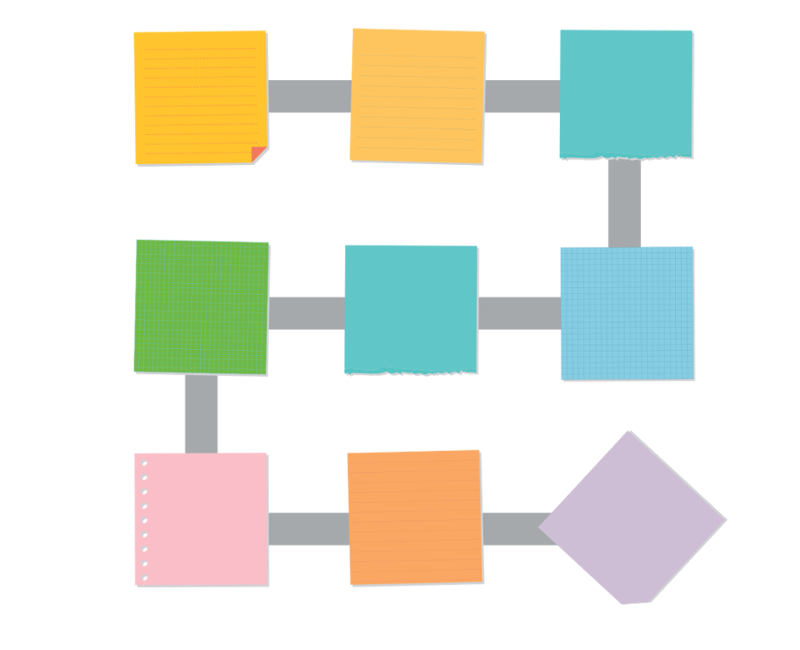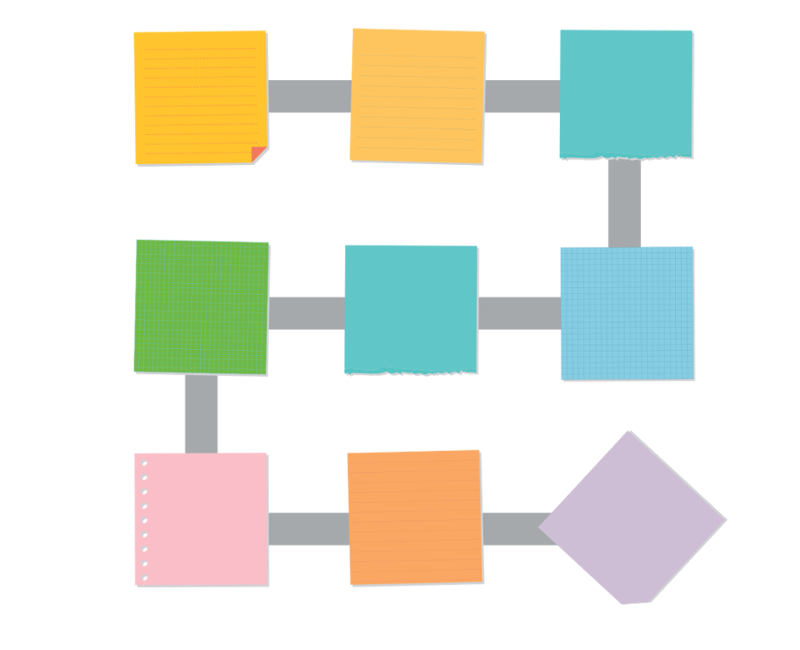 Includes

: Working through a tightly scoped project process to understand how to create the proper starting conditions for a process map and the difference between the Current State and Future State map.
Output

: Simplified Current State Maps for a simple project process.
Note

: the process to be mapped should be scoped in a 30 minute meeting with project leaders ahead of time.
Process Mapping 2 – Future State & Transformation Plan
Includes

: Working through a tightly scoped project process to create a Future State Map along with a Transformation Plan to bridge the gap from the Current State.
Output

: Future State Maps for a simple project process with an Action Plan to improve from the Current State Map.
Introduction to Target Value Delivery (in Design)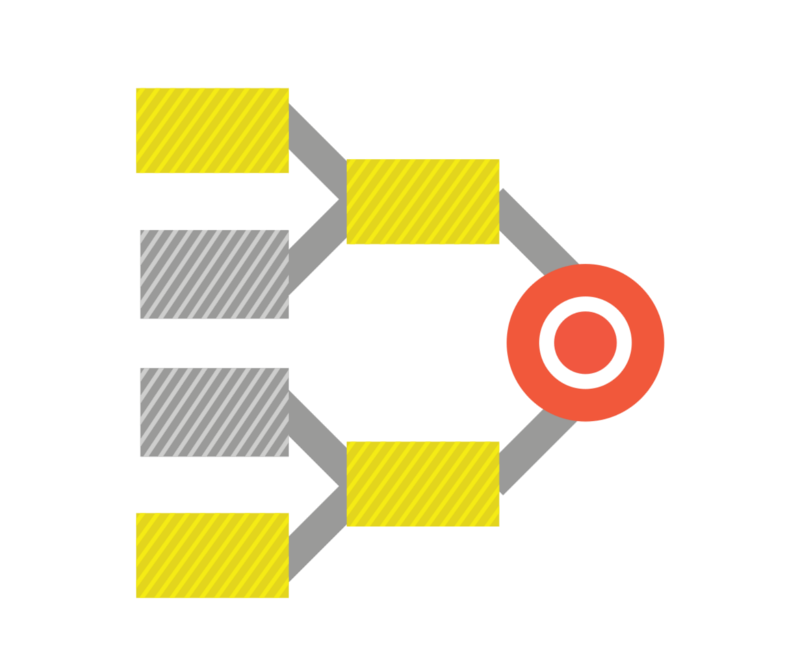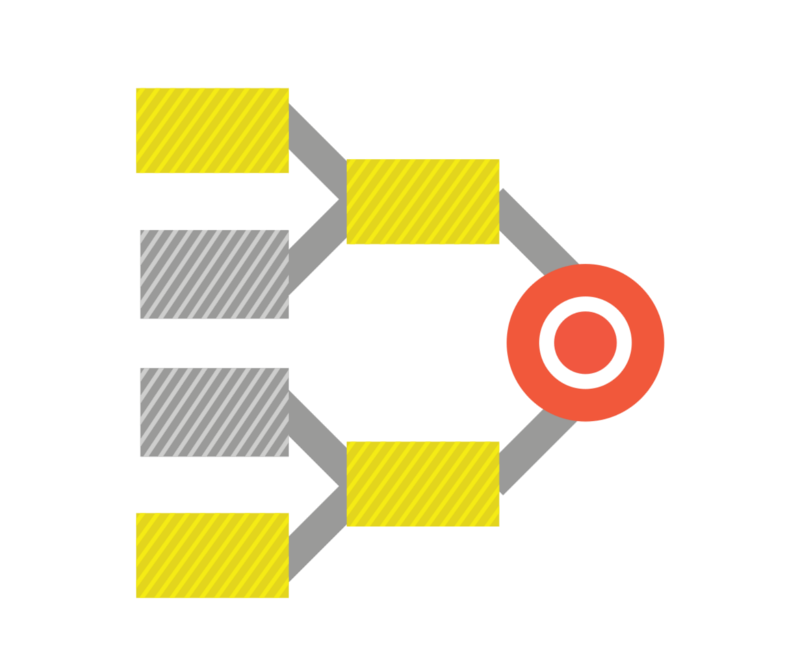 Includes

: Small groups of perform a simple 60 minute simulation that demonstrates the importance of using cost as a design factor. Includes explanation and discussion of other key elements such as Set Based Design, Cluster Groups, North Star, etc.
Output

: Mental shift in how to participate in a design where cost is considered as a design factor and basic understanding of what is takes to successfully use Target Value Delivery (similar to Progressive Design Build).
Leading & Coaching Lean Behaviors
Facilitated Peer Coaching with Self-Guided Lean Efforts.
Includes

: Groups of 4 or 5 get 15 minutes to present to the group their Lean Improvement Project, successes, and short comings, followed by 15 minute Q&A
Output

: Balanced feedback from us, as well as their peers on how their Lean implementation efforts are going and where they might improve or what they might try next.
The Orchestra Leader: Switching from Command & Control to Collaborative Leadership
Includes

: Discussion of what 'typical' communication in construction looks like, how it can be self-defeating and how collaborative leadership leads to reliable commitments and helps create psychological safety leading to high performance.
Output

: Deeper understanding of how to be a collaborative leader.
Coaches Coaching Coaches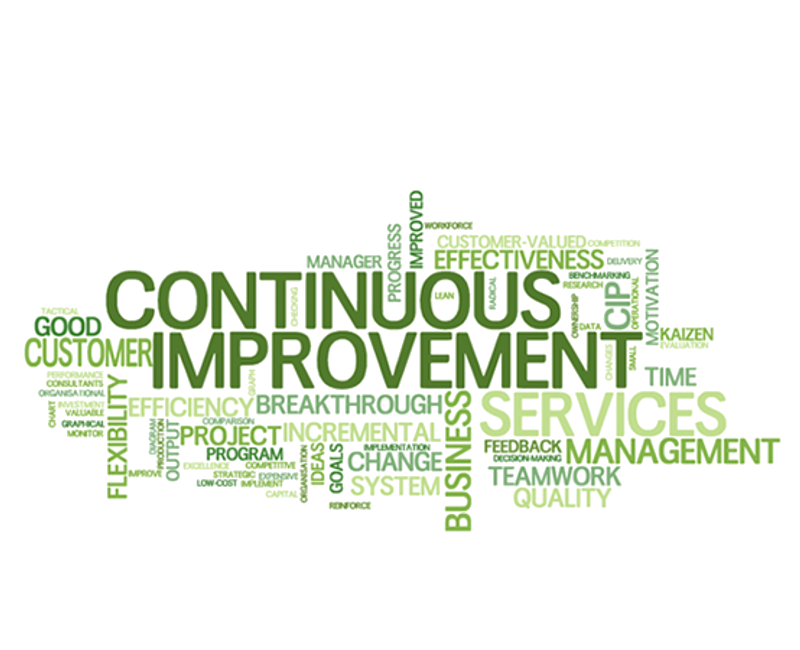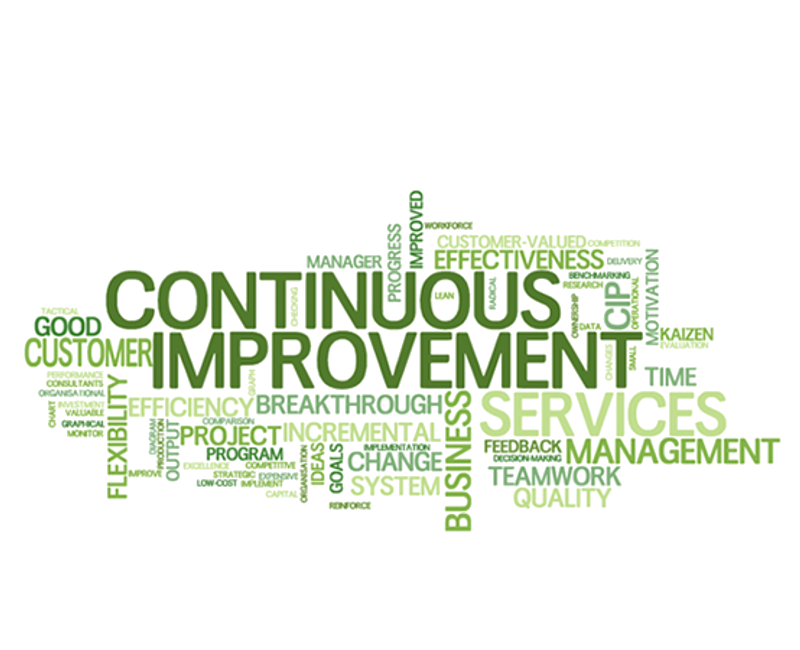 Includes

: Discussion of the role of a coach, practical tools to be a better coach including 5 effective coaching behaviors and actual coaching practice.
Output

: Deeper understanding of how to be a collaborative coach with identified areas to be a better coach.
Peer Learning in Video Action Teams (VAT)
Includes

: Self-facilitated small groups of 4-8 people who come together on a weekly basis to discuss the Construction Accelerator® videos (described below under "Our Technology") they are watching and to share their learning. Can be in-person or virtual.
Output

: Clarifies the lean ideas, allows teams to pick out the most relevant ones for their work, and put what they learn into Action. Today.
Length

: Series of 1-hour sessions depending on Topic. We provide 11 separate VAT Guides, at no cost, which make self-facilitation easy.
Project Setup & Facilitation
Last Planner System Kickoff®
Includes

: Virtual meetings to Introduce the GC team to the process and preplan the actual kickoff. LPS training (including 'Build this Room', item #4 if desired) and introduction to Lean principles and facilitated creation of a collaborative project plan and schedule.
Output

: Creation of a Milestone Strategy Plan, 3-6 month Phase Pull Plan and a 6-look Look Ahead Schedule. A team that understands the LPS, has buy-in to the process and is ready to collaboratively update the plan on an ongoing basis.
Length

: 6, 8, or 12 hours
Alignment Partnering Services.
Includes

: Project teams consisting of Owner, General Contractor, Trade Partner, and Design Partners align the team through the solving of real project issues and deciding how they will manage their team for high performance.
Output

: Action Plans to address project issues, communication protocols, issue elevation ladder, project charter, and other documentation as applicable.
Length

: 4 (Follow-Ups) to 8 hours (Kickoffs)
Target Value Delivery Team Setup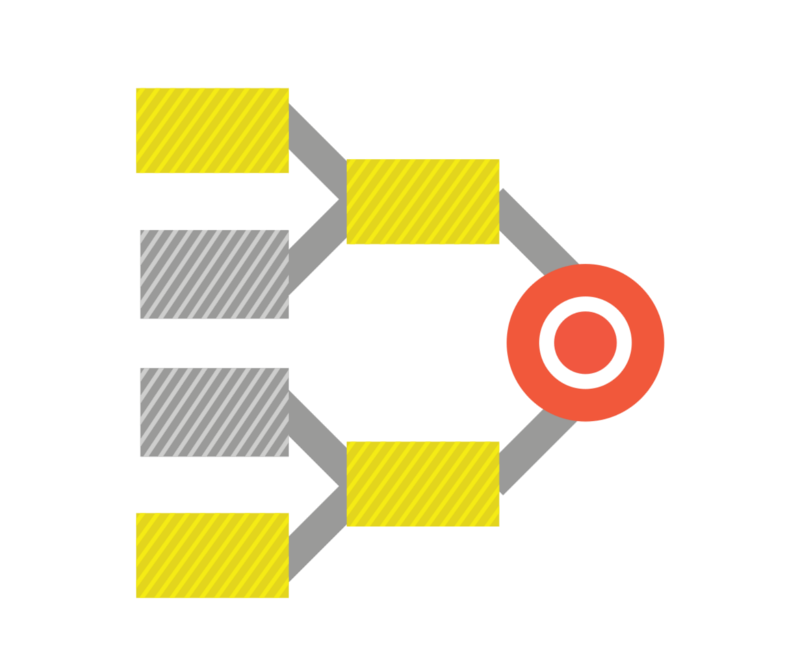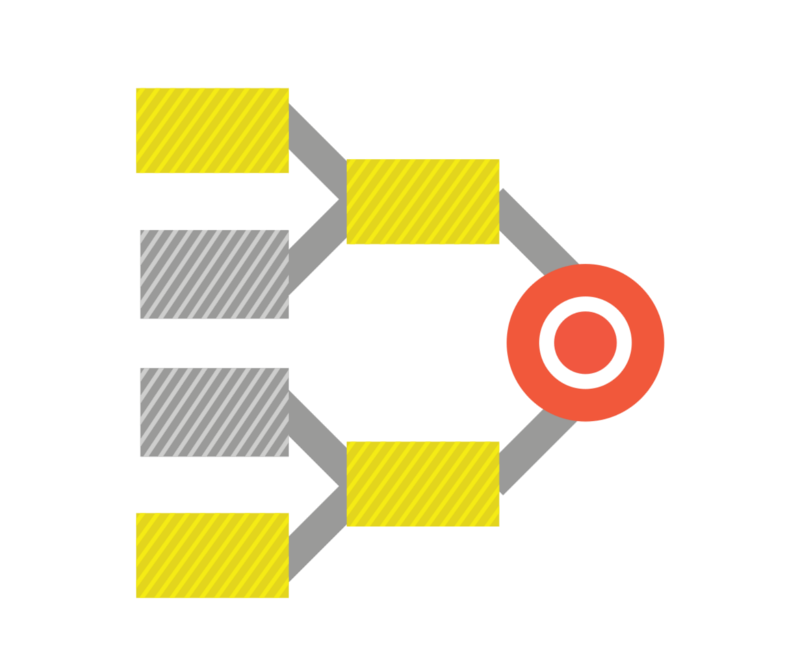 Includes

: Leading the team through discussion to establish the North Star, Cluster Groups, initial Design Sets and how the team will collaborate.
Output

: A one page document that summarizes the North Star (team guiding principles), a list of Cluster groups with charters, and team understanding around how they will meet and collaborate to progress towards the Target Cost.
Big Room Mentality and Management
Includes

: Learning the difference between co-location and Big Room Mentality and discussion of concrete ways that a project of this size can benefit from a Big Room approach. Take advantage of learning in previous trainings to compress from the standard 4 hour workshop.
Output

: List of desired behaviors, types of Big Room collaboration, and other guidelines and uses for Big Room as determined by the group.